First, thank you all for your well wishes. I am feeling a little better, but my funny isn't. Uncooperative fuck!
However, because I know some of you are going through wicked Dutchess withdrawals, I've decided to participate in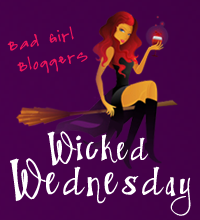 The task was to post your favorite witch ever.
Well, my choice should be obvious. I choose Frances, Jet, Gillian and Sally. The ladies from the movie Practical Magic.
I mean, Midnight Margaritas? Fucking brilliant. You Tube is being douchey, and won't let me embed the damn thing, but there is a link when you click play. If you've never seen movie, WTF, have you been living under a rock?