The next stop on the...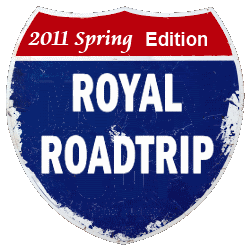 had to be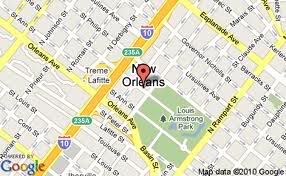 New Orleans, of course!
Mardi Gras is full of drunken debauchery, mayhem, voodoo and King Cakes. Ya know, just like any other day with the Royal family, only with spicy Cajun food. I swear that when the buses rolled into The Big Easy, I heard the devil say "Oh fucking shit!".
We hopped the first float that came by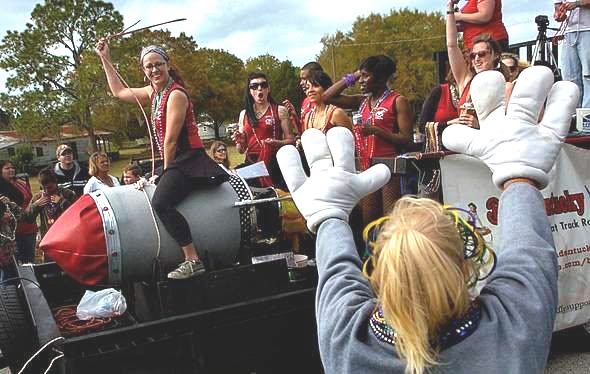 The Princesses, always trying to "out do" each other, started a bead collecting competition.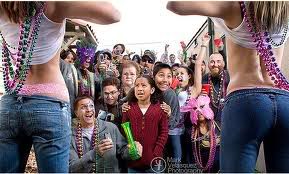 After seeing this sign...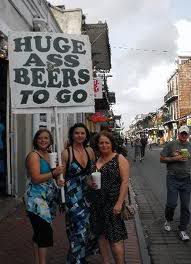 The rest of us jumped off the float at Bourbon Street.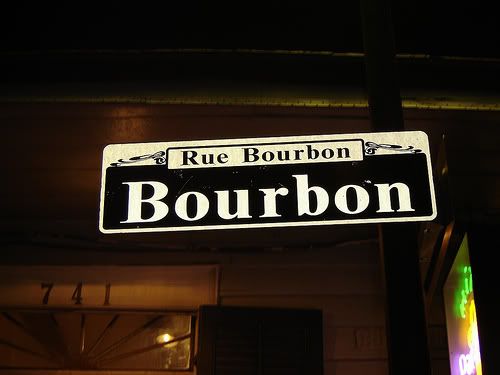 After a night of bar hopping on Bourbon Street,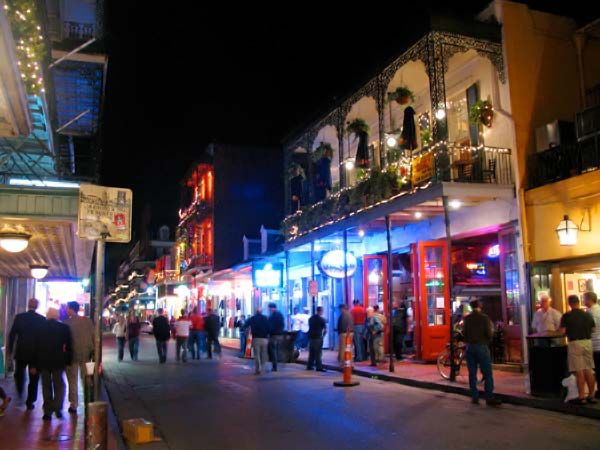 things started getting out of control.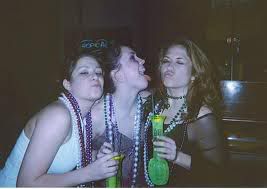 Queenie heard they had King Cakes at Mardi Gras and had to have one. I told her not to trust this lady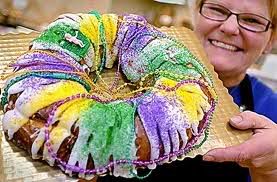 The bitched laced the Queen's King Cake with something powerful. I found her behind the bakery like this an hour later...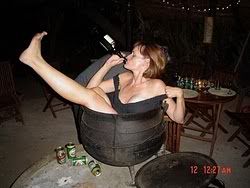 Somehow we got separated from the Royal Vet, Royal Bartender and my Bodyguard. By the time we found them, the Vet had a "kick-ass" idea on how to get more beads than the Princesses...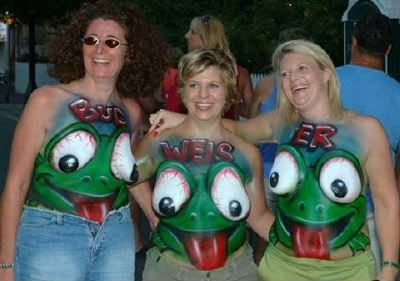 As the Queen and I made our drunken way back to the bus, the Queen started singing a familiar song. I
was so goddamn drunk
couldn't put my finger on what song it was. She was still singing as we boarded the bus. Apparently, the bus driver thought she was giving him directions. Some of the hookers may or may not have wet themselves when we pulled up here...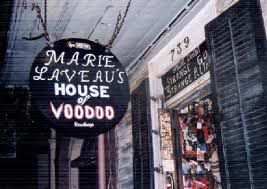 Fucking christ on a cupcake, I hope Fat Tuesday comes soon. We are wearing out our welcome in Voodoo City.
On an informative note:
I bought Voodoo Dolls that represent people that piss me the fuck off.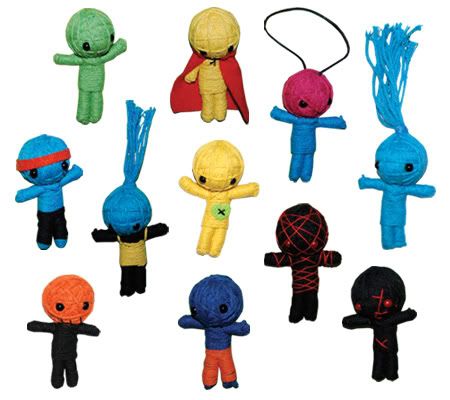 If you are one of those people, don't be surprised if your hair randomly catches fire or mysterious cigarette burns pop up in random places.
AND? I have a PUBIC (no NOT public)SERVICE ANNOUNCEMENT::: Napkins used after eating spicy Cajun food and then shoved in you pocket should NEVER be used as toilet paper no matter how much you've had to drink. Just sayin'