Hiya Assholes! Well, the Christmas Cruise of 2011 is underway. First, let me just say this, we are not on a ship, it is a motherfucking floating city!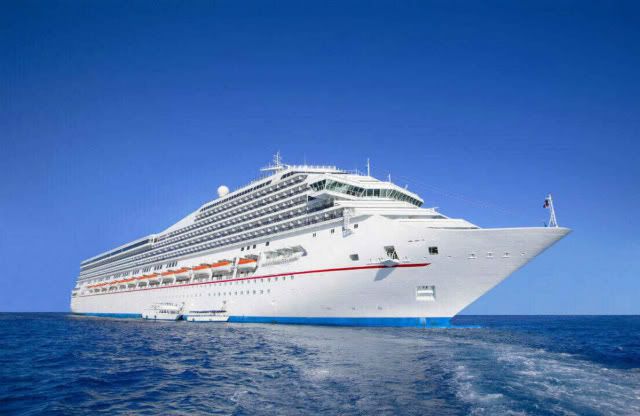 Hookers are everywhere, and having a grand old time. Some are enjoying the sun...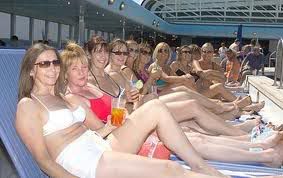 Some are karaoke-ing all night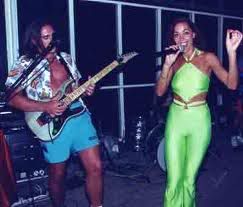 Some are winning "Best Cruise Coconuts" contests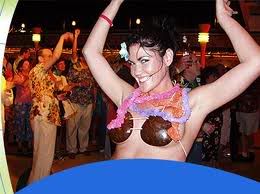 And some of those ho's are even learning new skills!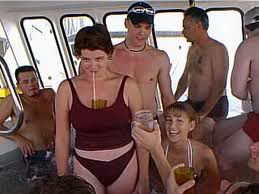 One poor hooker decided to play Titanic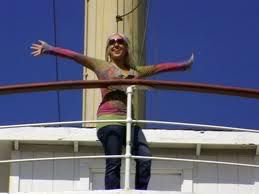 Unfortunately, the bitch was so drunk, she fell overboard.
As for me, I couldn't find my goddamn room, so last night I
passed out
slept on one of the outside decks.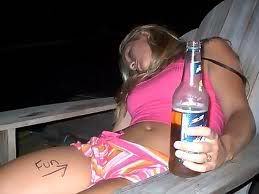 Oh fuck you, don't act like it's never happened to you!
Tonight is the Ship Scavenger Hunt, and there is no telling what we'll find! Stay tuned, assholes!
PS. Even though I love all of our hookers, I personally don't give a rat's ass who stays or who goes. HOWEVER, if you try and take the gin, the brownies, or my stilettos, I'll cut your ass.